General Tso sauce has the perfect balance of sweet and spicy flavor which is rich and intense, and a perfect addition to the stir fry dishes. One good thing about the sauce is that it can be prepared in as little as 10 minutes. By adding the sauce to your takeout meal, you completely revolutionize the taste, and can make a bland food to become homely. If you are not sure of which foods to serve the sauce as a side, you can consider trying it with Szechuan chicken, Hunan Chicken, Hunan beef among others.
The delicious flavors that burst out of a simple dip of the sauce can leave even the saltiest person in awe because of the saltiness from the soy sauce, sweetness form the sugar, spiciness from red chili flakes and not to forget the tanginess offered by the rice vinegar. By following General Tso Sauce recipe, you can have all this goodness in under 10 minutes.
What Is General Tso Sauce?
You must have been wondering how such a complicated name to describe a sauce came to be. Originally, the sauce was used in another Chinese takeout dish, the General Tso Chicken. The name, General Tso, originated from an ancient Chinese leader from the Qing dynasty known as Zuo Zongtang. His name was Romanized to Tso Tsungtang.
A story is told of a chef in a certain restaurant, Chef Peng, who invented the dish and the sauce in his restaurant in Taiwan. The uniqueness of the sauce made the prowess of the cook to spread, and after a short while, it became the talk of the city. It was later named after Tso. The fame of the sauce did not stop at that, since it spread to the English nations. Through this, there have been several modifications in the sauce. Partly this was caused by the Americans who tweaked theirs to be a little bit sweeter, unlike the original version which is hot courtesy of the Hunanese influence.
Key Ingredients for General Tso Sauce Recipe
Rice vinegar
Soy and hoisin sauce
Chicken broth
Brown sugar
White sugar
Minced ginger
Red pepper flakes
Garlic powder
Cornstarch
Preparation of General Tso Sauce is an easy three step process. First, you should combine all ingredients in a pot, and set it on a stove adjusted to medium heat settings. Stir the contents of the pot for 5 minutes. Continue stirring for a few minutes as you monitor it thickening. Once you are contented with the consistency of the sauce, you can set it aside and allow it to cool, before you can transfer in a clean container for proper storage.
For a serving of 4, you can follow the following step-by-step procedure in preparing General Tso sauce.
Ingredients
3 tablespoons rice vinegar
1/3 cup low sodium soy sauce (light)
2 tablespoons hoisin sauce
½ cup low sodium chicken broth
2 ½ tablespoons white sugar
2 ½ tablespoons brown sugar
1 teaspoon fresh ginger, finely crushed
¼ tablespoon garlic powder
1/3 teaspoon red pepper flakes
1 ½ tablespoon cornstarch powder
Instructions
Add all the ingredients in a medium-sized pot and whisk vigorously to ensure they combine properly.
Set the pot on a cooking stove and adjust the heat settings to medium. Continue stirring until it just begins to simmer. That should take approximately 3 to 5 minutes.
Allow the contents of the pot to continue simmering for another 5 minutes until it begins to thicken. Remove the pot from the stove once you feel that it has thickened enough.
Allow it to cool and serve.
Enjoy
Tips on Thickening the Sauce in General Tso Sauce Recipe
The main thickening agent in the ingredient list is the cornstarch. Adding the cornstarch to the other ingredients and heating the pot for a while does the trick when it comes to getting a more desirable consistency. Apart from that, white and brown sugar also caramelize, and in the process make the sauce thicker.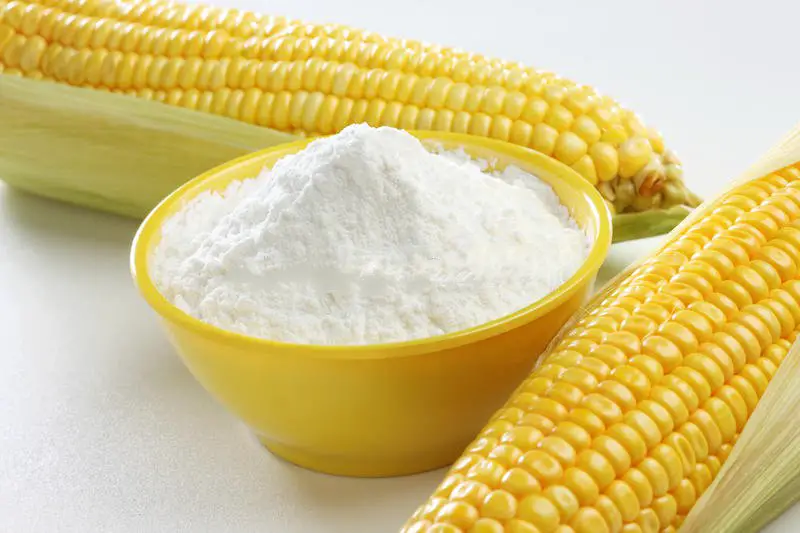 However, you must watch out on the use of cornstarch. Most people usually underestimate the required content when preparing the sauce. Don't forget that the actual thickening occurs when the cornstarch is heated. If you expect that you will add the cornstarch until it is sufficiently thick, you may end up with a rude shock as the sauce may end up becoming a paste. For this reason, use controlled amount of cornstarch powder. You can always add more if you have heated for the recommended duration yet you have not achieved the target thickness.
Also, worth noting is the fact that wheat flour can also be used as an excellent thickening substitute. You don't have to worry if you run out of cornstarch powder while you are mid preparations.
What Should You Expect from General Tso Sauce Recipe?
That is a good question that any reasonable person should ask once your sauce is ready. Otherwise, how would you know if you did the right thing, especially when it comes to ingredient proportioning? Nonetheless, provided you are satisfied with the taste, then that can do.
Generally, the sauce has a combination of flavors that gives a hint of sweetness, spicy and a bit of sour taste at the same time. Additionally, the hoisin sauce gives it a tinge of umami.
The good thing about following this General Tso sauce recipe is that you can always modify it to suit your liking. For instance, if you need it to be a little bit sweeter, you can add some sugar. Similarly, you can add so dried chili or sriracha to make it spicier.
Storing
Unfortunately, while most people can make pretty good sauces, poor storage makes it lose its rich flavor fast. As a rule of thumb, you should store it in a refrigerator is you have an excess. That way, you can use it up to three weeks. On the same note, if you want to use it after a longer duration, say three months, you can choose to keep it frozen.
Tips on Other Ingredients
Chinkiang vinegar is a great substitute to rice vinegar
Scallions can be used for fragrance
If you can't get hoisin sauce, you can use sriracha and barbecue sauce as an alternative.
Suggestions for Tools
I know some of the tools we can't cover it becuase the short article. So feel free to change it up by your situation. You can keep it simple by using soft tools.
Here are the tools commonly used to make General Tso Sauce:
Print Recipe
General Tso Sauce
Ingredients
3

tablespoons

rice vinegar

⅓

cup

low sodium soy sauce (light)

2

tablespoons

hoisin sauce

½

cup

low sodium chicken broth

2½

tablespoons

white sugar

2½

tablespoons

brown sugar

1

teaspoon

fresh ginger, finely crushed

¼

tablespoon

garlic powder

1⅓

teaspoon

red pepper flakes

1½

tablespoon

cornstarch powder