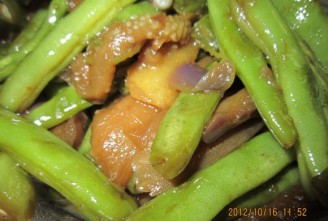 How to make eggplant stew with beans. Many people like to eat eggplant stew with beans. But it doesn't seem to taste well. Let's take a look today.
How to Make Eggplant Stew with Beans
Step 1
Wash the eggplant and beans. Scrape the beans in the middle and scoop the eggplant by hand. Put peanut oil in a pan and heat up.Add ginger slices and pork belly and stir fry. Then add beans, eggplant and stir-fry.
Step 2
Fry a few more times and simmer.
Step 3
Add seasoning and stir fry, add water and simmer for 2 minutes.
Step 4
Just stew and serve on a plate.
Such delicious eggplant stew with beans is complete.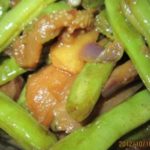 Print Recipe
Eggplant Stew with Beans
Equipment(affiliate link)
Ingredients(affiliate link)